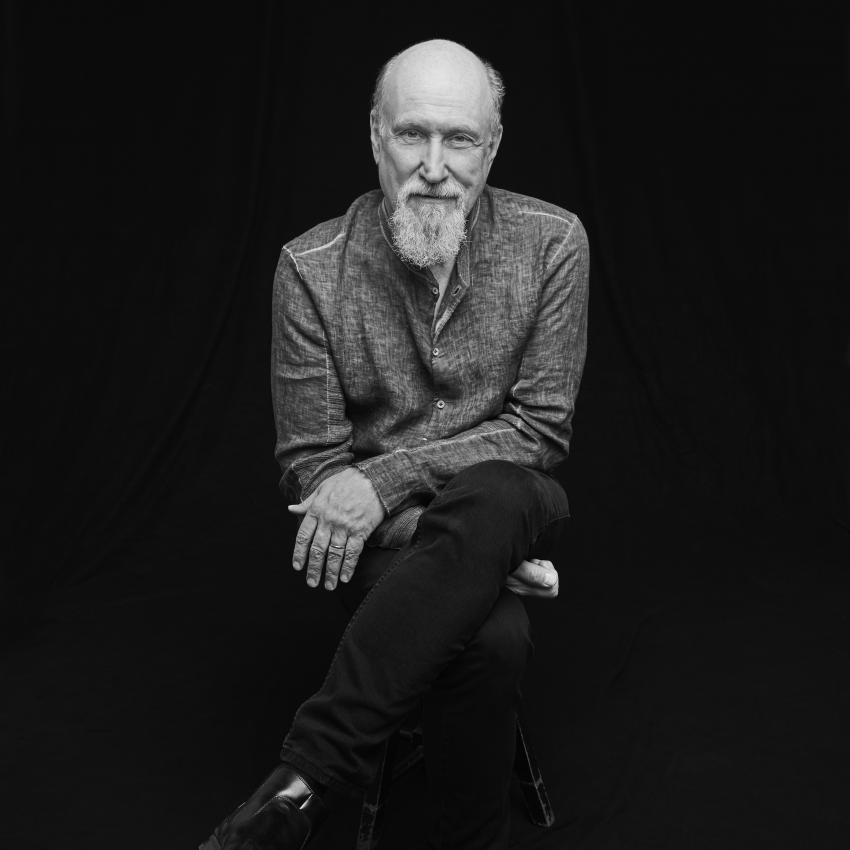 John Scofield – guitar, compositions
Ole Morten Vågan – artistic director, compositions, bass
Eirik Hegdal – arrangements, baritone/C-mel/soprano sax, clarinets
Per Texas Johansson – tenor saxophone
Sissel Vera Pettersen – alto saxophone, vocals
Eivind Lønning – trumpet
Hild Sofie Tafjord – french horn
Heida Mobeck – tuba, electronics
Stian Carstensen – accordeon, steel guitar and banjo
Rob Waring – vibraphone
Håkon Mjåset Johansen – drums
Trondheim Jazz Orchestra, founded in 2000, have since its very beginning had a tradition of rearranging and reimagining the music of the most celebrated jazz composers. Through the years they've executed successful projects with Chick Corea, Pat Metheny, Joshua Redman and Sofia Jernberg as well as with Norwegian profiles like Eirik Hegdal, Marius Neset, Atomic, Kim Myhr and Jenny Hval to name a few. The orchestra is operated as a musicians' pool, so that the orchestra changes as to instrumentation and size from project to project. This gives room for great width in the repertory. The musicians that has been involved in the orchestra is among Norway's most famous jazz profiles.
For the Spring tour in 2020 TJOs artistic director, double bass player and composer Ole Morten Vågan has decided to invite his old friend, the great jazz guitar player John Scofield. They were touring together with Bugge Wesseltoft's New Conception of Jazz in 2004, and have met occasionally since then. Vågan has also invited TJOs previous artistic director, Eirik Hegdal to contribute with arrangements and his unique musicianship. During three exclusive shows in Oslo, Voss and Utrecht they will perform brand new arrangements of Scofield's music as well as new music especially written for this project.
John Scofield's guitar work has influenced jazz since the late 70's  and is going strong today. Possessor of a very distinctive sound and stylistic diversity, Scofield is a masterful jazz improviser whose music generally falls somewhere between post-bop, funk edged jazz, and R & B.
Born in Ohio and raised in suburban Connecticut, Scofield took up the guitar at age 11, inspired by both rock and blues players. He attended Berklee College of Music in Boston. After a debut recording with Gerry Mulligan and Chet Baker, Scofield was a member of the Billy Cobham-George Duke band for two years. In 1977 he recorded with Charles Mingus, and joined the Gary Burton quartet. He began his international career as a bandleader and recording artist in 1978. From 1982–1985, Scofield toured and recorded with Miles Davis. His Davis stint placed him firmly in the foreground of jazz consciousness as a player and composer.
Since that time he has prominently led his own groups in the international Jazz scene, recorded over 30 albums as a leader (many already classics) including collaborations with contemporary favorites like Pat Metheny, Charlie Haden, Eddie Harris, Medeski, Martin & Wood, Bill Frisell, Brad Mehldau, Mavis Staples, Government Mule, Jack DeJohnette, Joe Lovano and Phil Lesh. He's played and recorded with Tony Williams, Jim Hall, Ron Carter, Herbie Hancock, Joe Henderson, Dave Holland, Terumasa Hino among many jazz legends. Throughout his career Scofield has punctuated his traditional jazz offerings with funk-oriented electric music. All along, the guitarist has kept an open musical mind.